Step 1
Position the sign on the wall in the location where it will hang. Use a bubble level to make sure sign is level.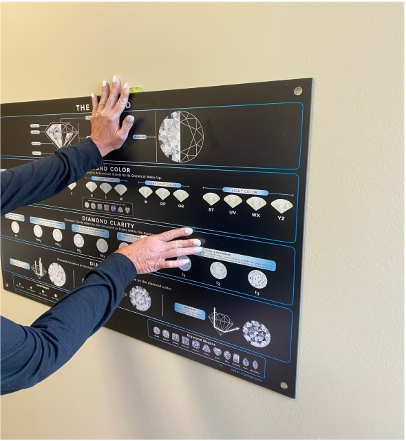 Step 2
While holding the sign in position, and level, use a pencil to mark all 4 holes, drawing a circle inside each hole.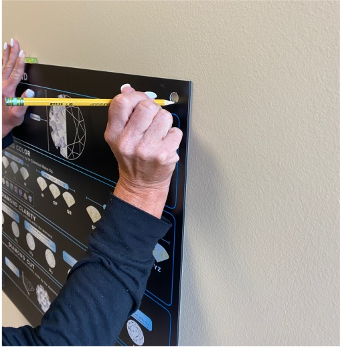 Step 3
Remove sign from wall.
Step 4
Using a pencil, mark the center of all 4 circles that were drawn on wall. (These 4 dots are the screw locations)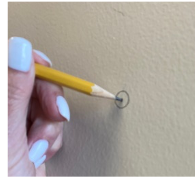 Step 5
Place screw through the larger open end of the aluminum standoff barrel and into the smaller hole on the back of the barrel.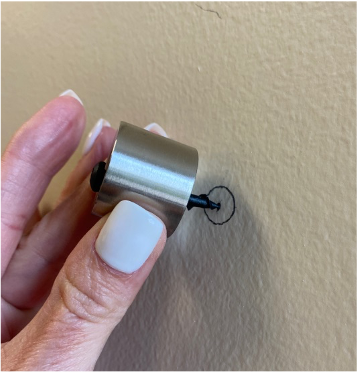 Step 6
Align screw with the pencil dot and attach all 4 aluminum barrels onto the wall. No pre-drilling is needed if attaching to sheetrock and/or wood. (If you are attaching to Concrete, Brick or Steel, you must predrill using a 3/16" carbide tip drill bit.)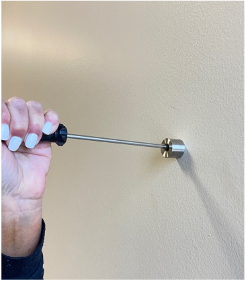 Step 7
Use the 4 aluminum screwcaps, and plastic washers (one on each side of the sign), to secure the sign to the wall.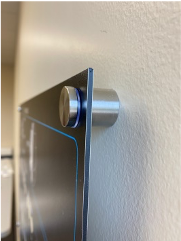 If you have questions regarding hanging your sign, please visit www.ideal-signage.com for contact information.